We grow apples, plums, grapes, and olives.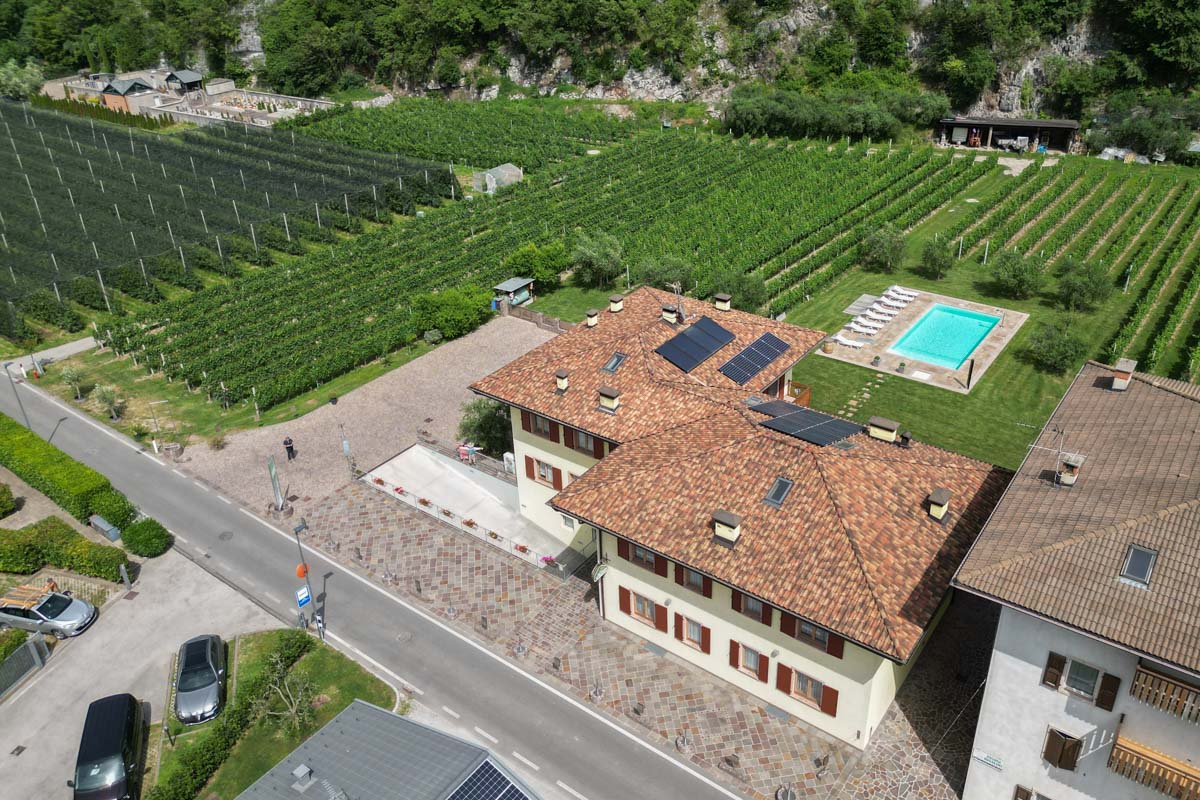 n the enchanted setting of the Trentino come and visit us to discover and appreciate the natural beauty of the Valley of the Lakes, such as lakes and moraines Sarca Toblino, Santa Massenza, Lagolo, Cavedine, Garda. Nearby there are numerous castles to visit: Castel Madruzzo, Toblino Castle, Castel Drena, Arco Castle, Rocca di Riva. For sports fans will not be disappointed by the many opportunities that our region from the Valley of the Lakes, you can practice: mountain climbing, climbing, climbing, climbing, diving, cycling, mountain biking, (we rent bikes and we are equipped for maintenance) with challenging courses and, of variable length, all in green mountain and around lakes, horseback riding, swimming, surfing, sailing, fishing, diving, ice skating, cross country skiing, downhill skiing, bowling, tambourine … To visit castles, lakes, spas, churches, exhibitions, monuments, squares, theaters, sports centers, parks, waterfalls, canyons, snowy peaks and grappa tasting premium wines. You can revel in the collection of mushrooms, enjoy the beaches and meadows, visiting habitats, national parks, waterfalls and perennial snow.
You can turn to wine cellars to taste wines and brandies of supreme quality, try the many preparations with fruit, taste the local dishes or soak up the culture offered by the museums of Rovereto (MART) and Trento.
Climbing
Pergolese is a location in the Sarca Valley, situated between the towns of Sarche and Arco (home to the International Arco Rock Master).
This area enjoys international fame as a climbing destination, with Che Guevara and the nearby 'Pisetta.'
In the vicinity, you can also find numerous other climbable walls, climbing opportunities, and mountaineering.
You can try Ferrata Rio Sallagoni
For walking La roggia di Calavino